2005-09-02 Charity 1 of 4

Welcome to all my listeners! I am so glad you could make it!
This podcast is one of a series of four that will be covering news stories and information on how crocheters like us, men and women, can make a difference. I hope you all enjoy what I am presenting to you, and I am so very happy you are here.

As you have heard (or will hear) in the News section of my podcast, I covered a lot of stories including Warm Up America! and Blankets for Canada, Martha Stewart and Lion Brand Yarn's Charity Connection. Below you will find the links for more information:

To send your completed squares and/or afghans, please send to: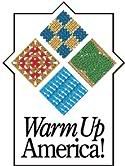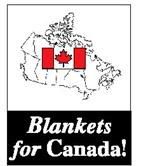 Warm Up America!

.........

Blankets For Canada
2500 Lowell Rd.

...............

Suite 217
Gastonia, NC

..................

214 - 905 - 1st Ave South
28054

.........................

Lethbridge, Alberta T1J 4M7
MediaSyndicate: 'Coming Home' Poncho report

Want to help out Warm Up America!, Blankets for Canada or another charity that needs baby blankets, lap-ghans and adult afghans? Or perhaps you are looking to make that special gift for this Christmas/Chanukah/Yule? Please enjoy the links I have provided below.

Also, please email me at CrochetForMen@GMail.com with pictures of your finished projects! I will post them here for all to see, just include your first name, last initial, what book or website you used for the pattern(s) and finally your location. That's it!

I look forward to your submissions! Now, here are the links to the free patterns!

Hurricane Katrina: YOU CAN HELP!

If you cannot listen to the podcast, please do stop and have a moment of silence for the families that are hurting and are in need of help due to Hurricane Katrina. Many have died in this hurricane, and being that Peter Franzi, owner of the Men Who Crochet yahoo group, cannot reach his family in Mississippi, we were unable to procure an interview at this time. Please keep Peter and all of those who have been affected by this travesty.

If you would like to help, click on one of the pictures below and show your support! Thanks!

.........

.........

As promised, below is the direct link to
Vanna's Favorite Gift Afghans
. Please enjoy this book as I have!
Thank you again for listening, and have a great evening! May God Bless you all, and remember -

Just because it says it has no dye lot, doesn't mean the colors will match!

Good night!

~Jude Thaddaeus~